Rehearse, Record and Stay
In the heart of the Boyne Valley
Slane Studios is the ideal location for your next rehearsal, demo recording or album project.
We have wonderful spaces to share -
Here we have tastefully converted our our old hay barns into three spacious light filled rehearsal studios, a state of the art recording studio and some very comfortable accommodation.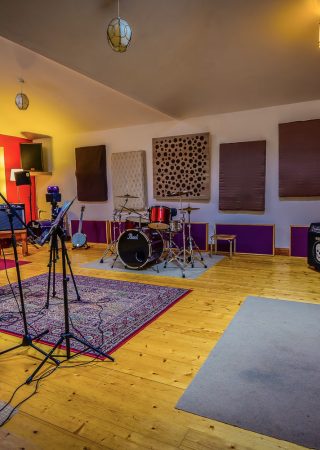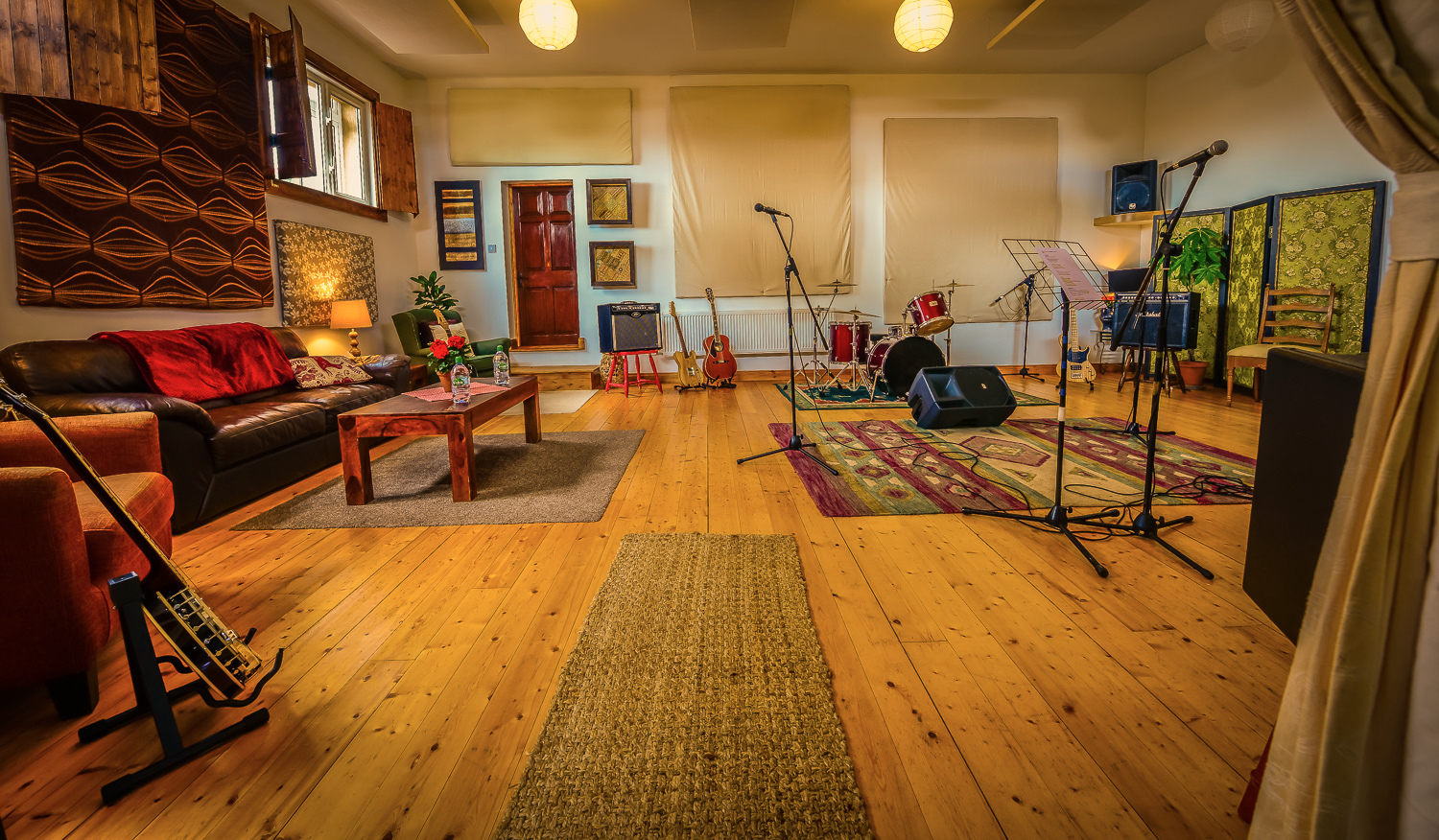 We have 3 rehearsal studios for hire, all with full backline. Rooms are also suitable for video production
Set in the heart of the Boyne Valley on a former dairy farm, our barn conversion offers a fantastic experience that allows our guests to explore our farm, meet our friendly animals and to explore the historic Boyne Valley.
Slane Studios can offer world class recording with multi-platinum selling producers in our state of the art recording studio. 
Rehearsing and Recording -
The three rooms can be used as both rehearsing and recording rooms, studio 2 is a full working studio with engineers and a control room. Mobile recording and video production are welcome in all rooms.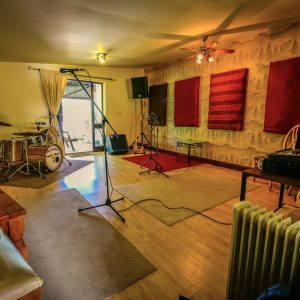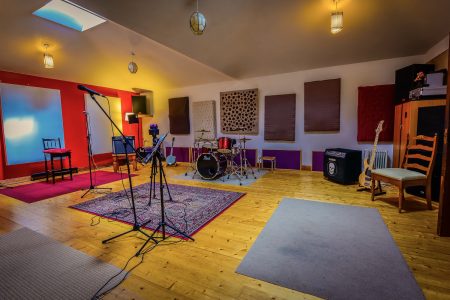 Top rehearsal and recording spaces
Large rooms to accommodate all bands.
Come and enjoy Crookedwood Farm